International stocks have historically exchanged leadership with domestic stocks over decade-long periods. Current valuations argue for taking a hard look at expanding your investment search outside the U.S.
More Videos
Our bottom-up, active approach can better identify company-specific risks, and uncover great businesses at below average prices
Watch Now
Chris Davis on areas that seem safe but may be at risk, and others that are unloved where the opportunity may be greater
Watch Now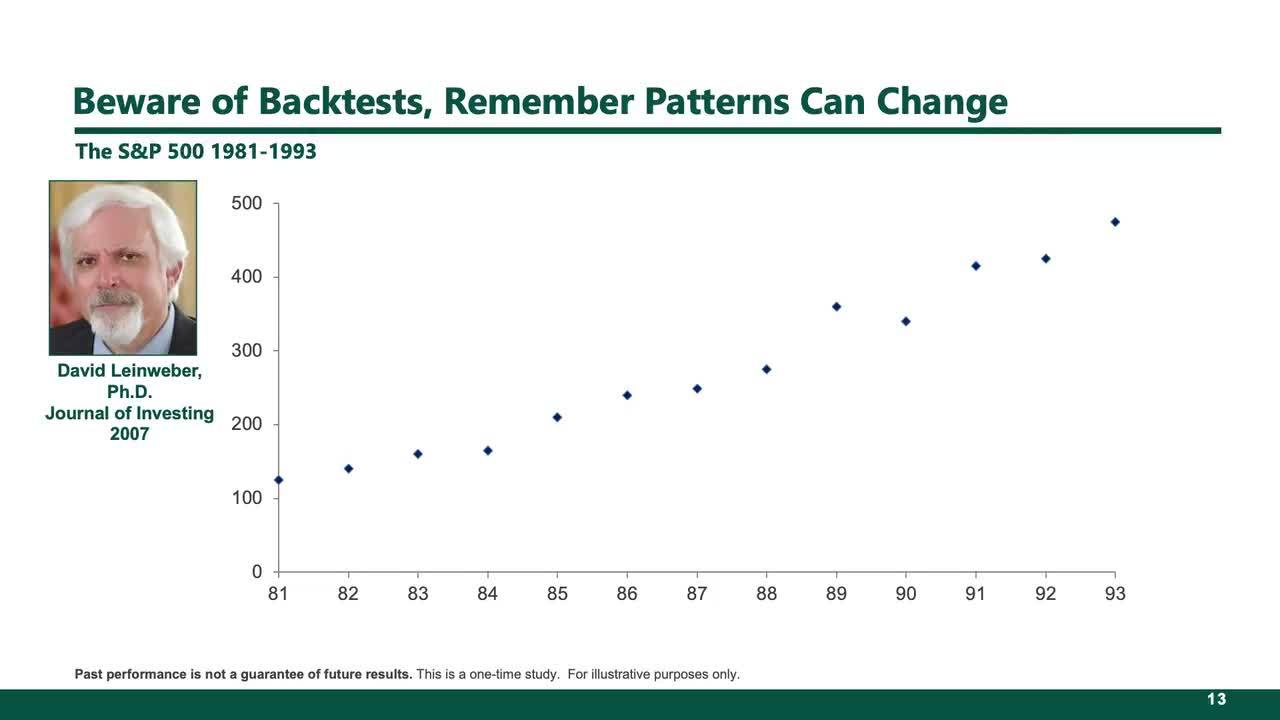 The danger of investment products built on back testing. Markets continuously evolve and factors that seemed to have worked in the past may not work going forward.
Watch Now