There are over 2500 companies in EAFE ACWI, but not all are great (or even good). Rigorous research can help separate winners from losers.
More Videos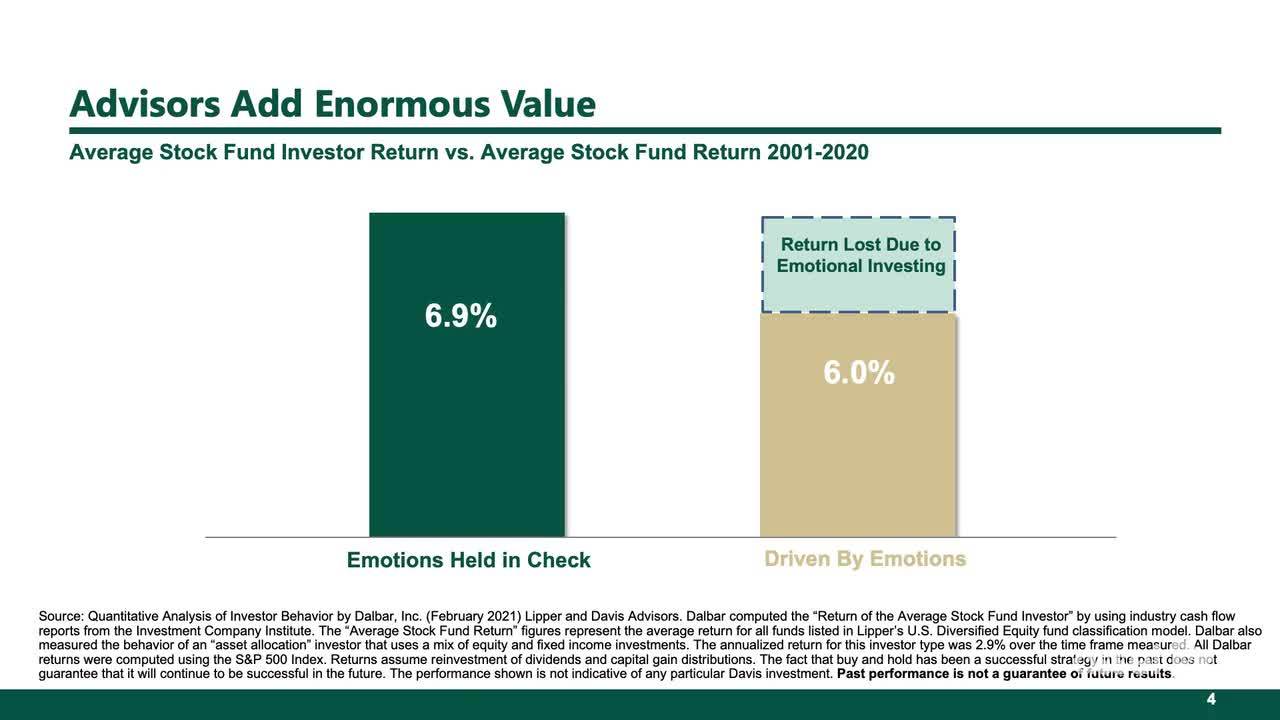 How emotion can impact the ability of investors to successfully compound wealth and the importance of partnering with a financial advisor.
Watch Now
The distortions and anomalies of the current market environment – extraordinarily narrow leadership, massive performance disparities between growth and value – and the risks and opportunities being created
Watch Now
Ways the Ukraine conflict has accelerated existing trends in inflation, the unwinding of globalization and "just-in-time" supply chains.
Watch Now