Dodd Kittsley, CFA & Davis National Director, discusses Davis' active equity ETFs, why we believe investors should reserve a place for active management and trends driving international investment returns.
More Videos
Financials are the cheapest sector in the market – despite the strongest balance sheets in their history and their capture of a growing share of the market's total earnings over the decade
Watch Now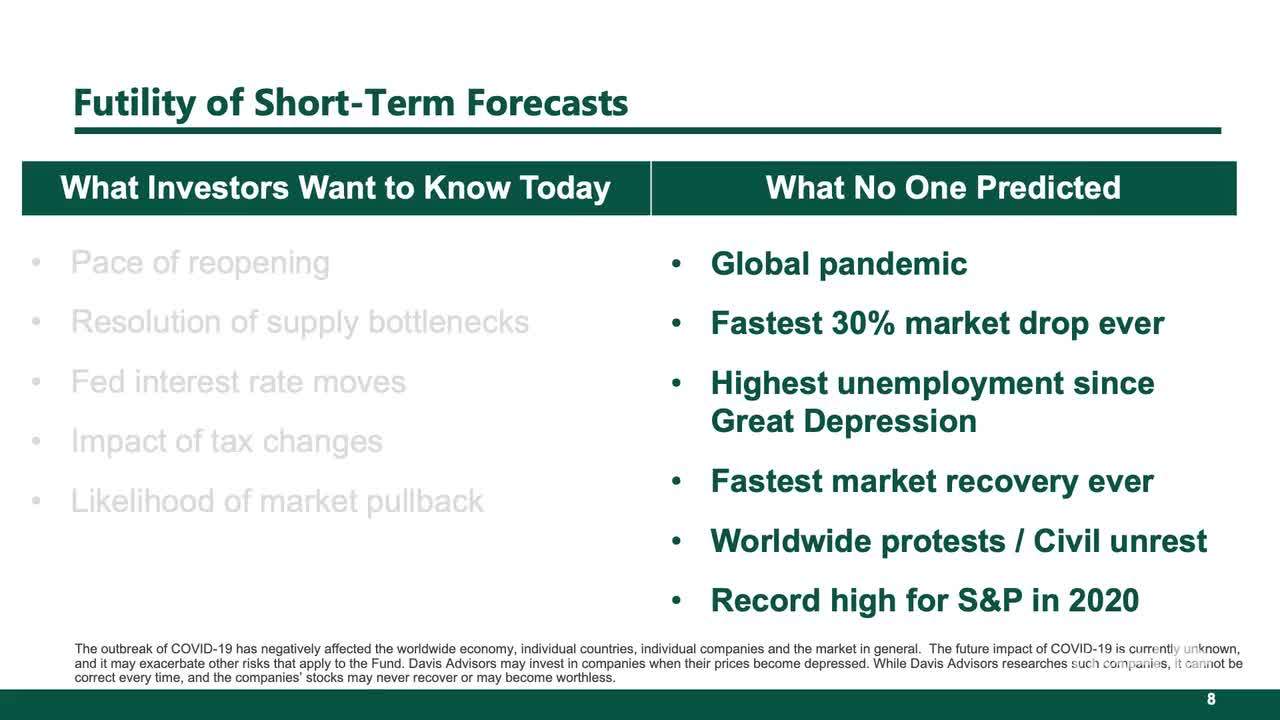 Market forecasters have a terrible record of predicting the future. Investors influenced by them may be sabotaging their returns.
Watch Now
Is the current environment unprecedented? Combating the uncertainty felt by every investor when confronted with inevitable crises.
Watch Now