Why growing, durable businesses with pricing power, bought at reasonable prices are an attractive choice in a world of rising inflation
More Videos
Davis Advisors is an independent, employee-owned investment firm that specializes in managing equity portfolios. Our process has been honed over 50 years and three generations of investment success. See the video for more.
Watch Now
Regulatory risks; lessons from some big financials that are stronger and more dominant today than before the financial crisis
Watch Now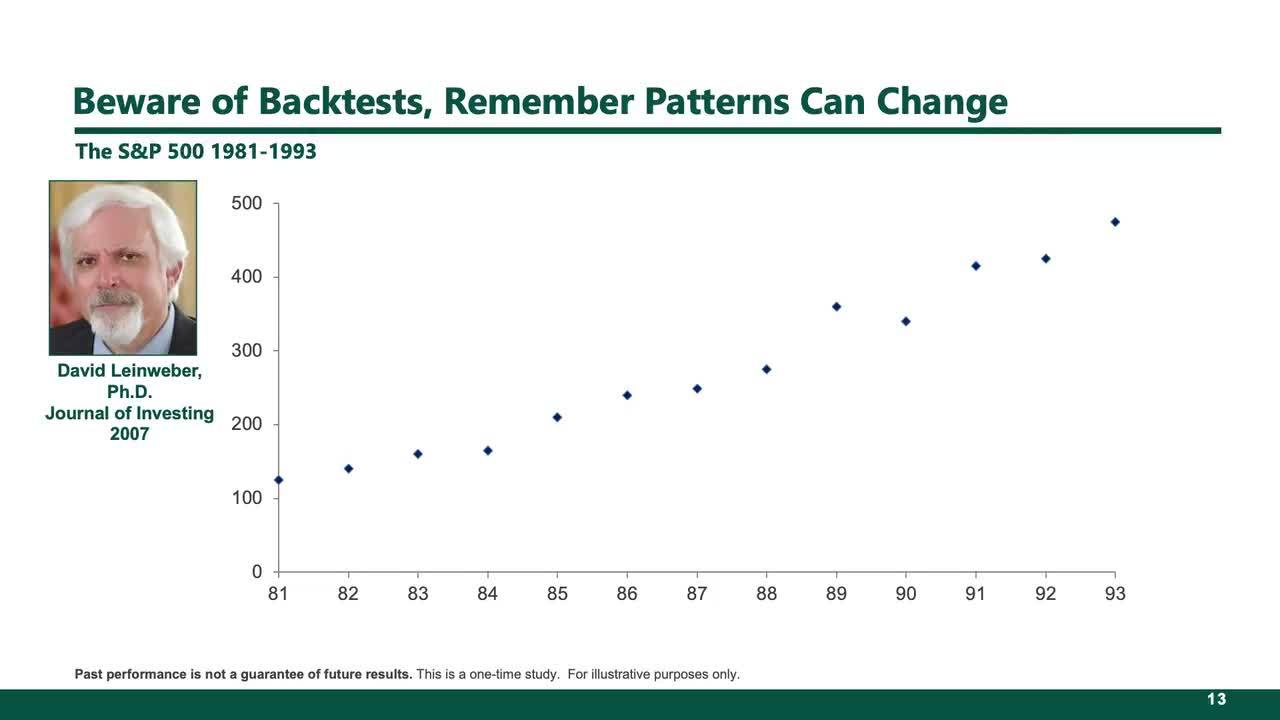 The danger of investment products built on back testing. Markets continuously evolve and factors that seemed to have worked in the past may not work going forward.
Watch Now