The danger of following the "experts" who try to predict the markets. Wealth compounds by remaining steadfast through inevitable adversity, not by trading in-and-out based on what is inherently unpredictable.
More Videos
Davis Advisors is an independent, employee-owned investment firm that specializes in managing equity portfolios. Our process has been honed over 50 years and three generations of investment success. See the video for more.
Watch Now
Financial companies' valuations do not reflect their growing earnings power and stronger balance sheets
Watch Now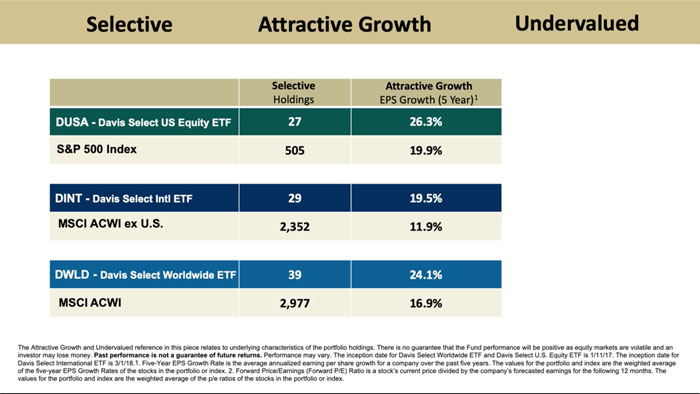 Identifying great businesses with above average growth, resiliency and competitive advantages, but at discounts to the index.
Watch Now