Regulatory risks; lessons from some big financials that are stronger and more dominant today than before the financial crisis
More Videos
Thousands of growing companies and the majority of the global economy operate beyond US shores. The compelling case for expanding your investment search internationally.
Watch Now
International stocks have historically exchanged leadership with domestic stocks over decade-long periods. Current valuations argue for taking a hard look at expanding your investment search outside the U.S.
Watch Now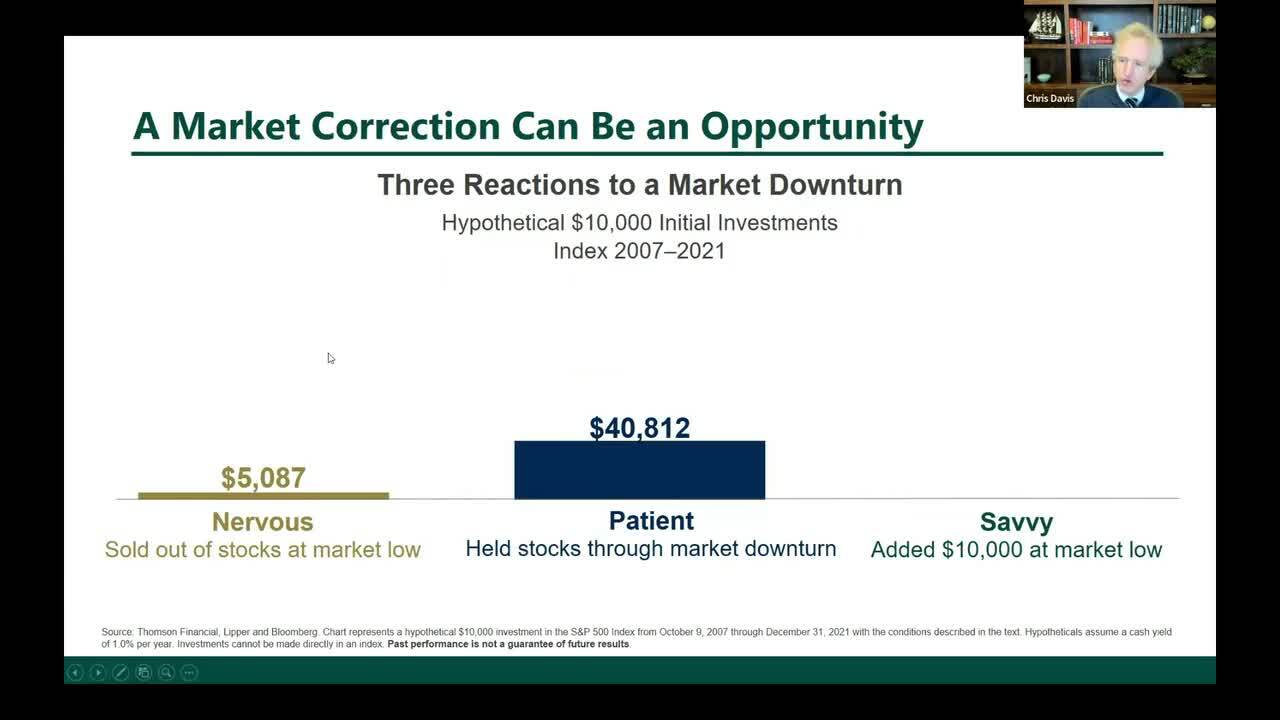 How the guidance of a financial advisor can help investors successfully build wealth as they navigate inevitable market volatility.
Watch Now