Financials are the cheapest sector in the market – despite the strongest balance sheets in their history and their capture of a growing share of the market's total earnings over the decade
More Videos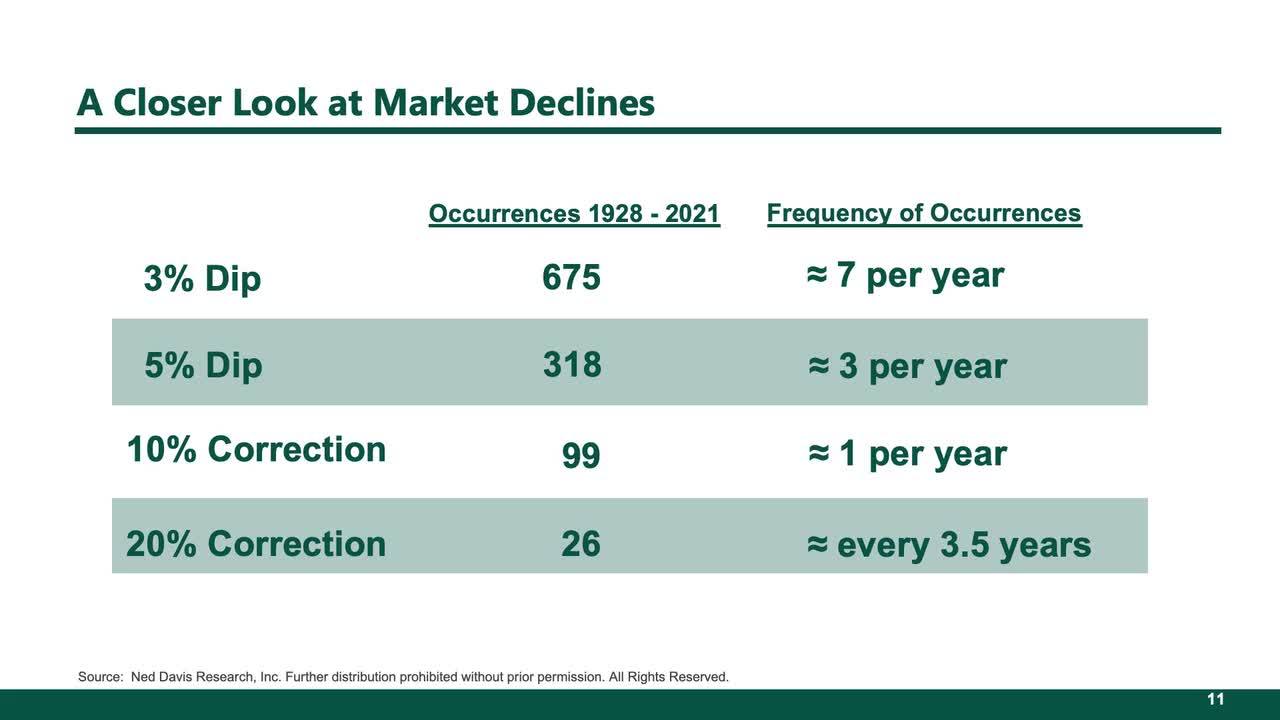 10% market corrections happen once a year on average. Don't allow these inevitable pullbacks to sway you from your investment plan.
Watch Now
Why growing, durable businesses with pricing power, bought at reasonable prices are an attractive choice in a world of rising inflation
Watch Now
The danger of following the "experts" who try to predict the markets. Wealth compounds by remaining steadfast through inevitable adversity, not by trading in-and-out based on what is inherently unpredictable.
Watch Now