Ukraine conflict impacts to economies, trade, equity and commodity markets, and central bank policy around the globe.
More Videos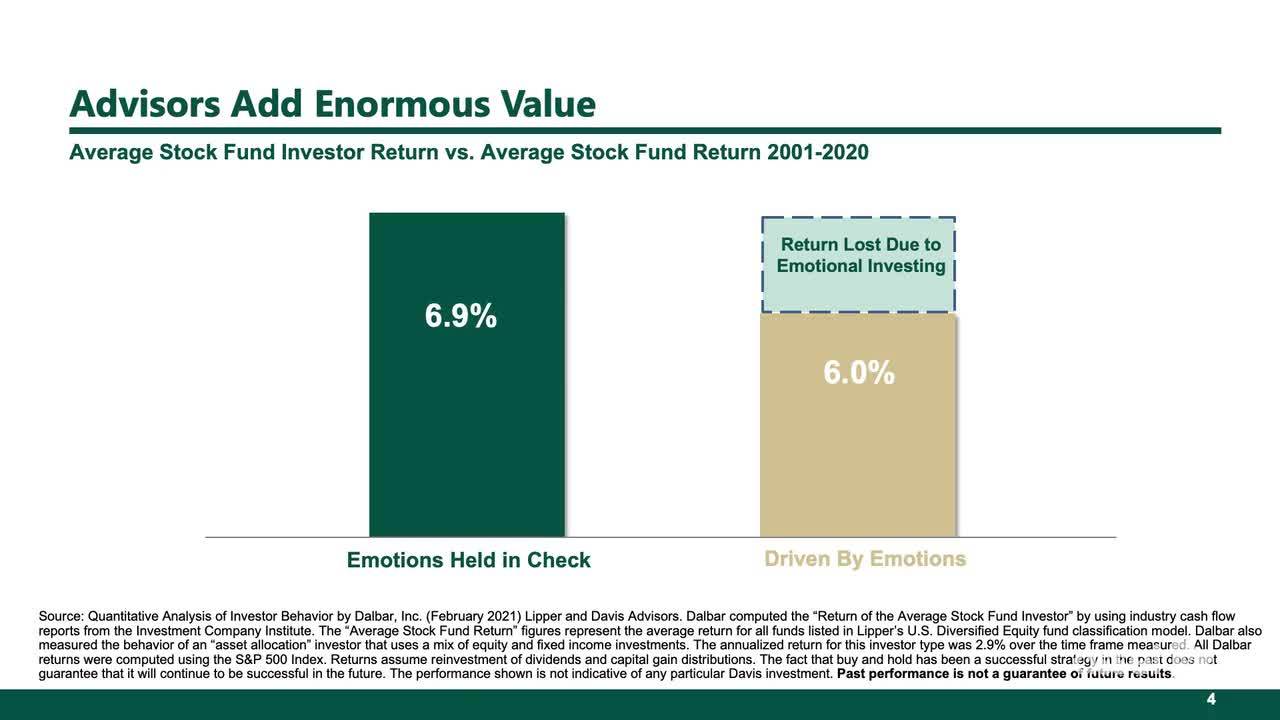 How emotion can impact the ability of investors to successfully compound wealth and the importance of partnering with a financial advisor.
Watch Now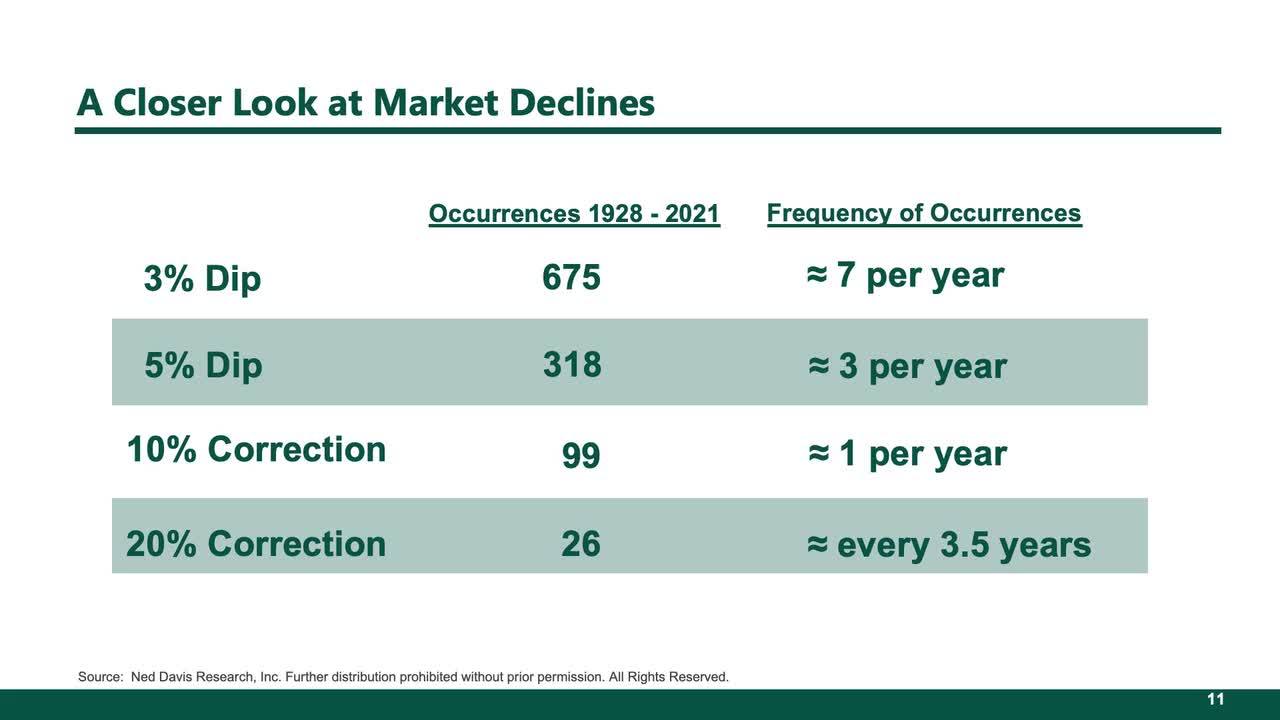 10% market corrections happen once a year on average. Don't allow these inevitable pullbacks to sway you from your investment plan.
Watch Now
PM Chris Davis on fully transparent, actively managed Davis ETFs; what's driving our individual stock selection today across US, Global, International and Financial ETFs
Watch Now