Ukraine conflict impacts to economies, trade, equity and commodity markets, and central bank policy around the globe.
More Videos
A closer look at the "safe-havens" some investors favor today reveals weak fundamentals and high valuations. Conversely, there are growing areas of the market underappreciated and undervalued by investors, creating significant opportunity.
Watch Now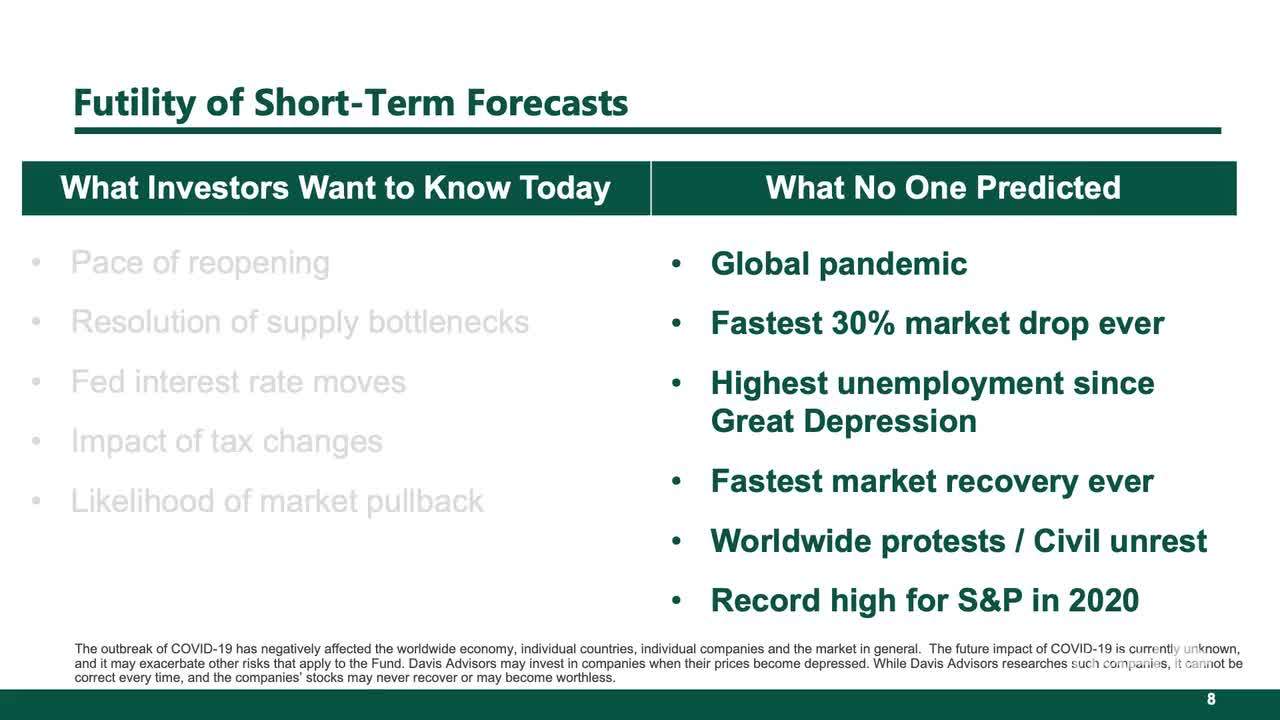 Market forecasters have a terrible record of predicting the future. Investors influenced by them may be sabotaging their returns.
Watch Now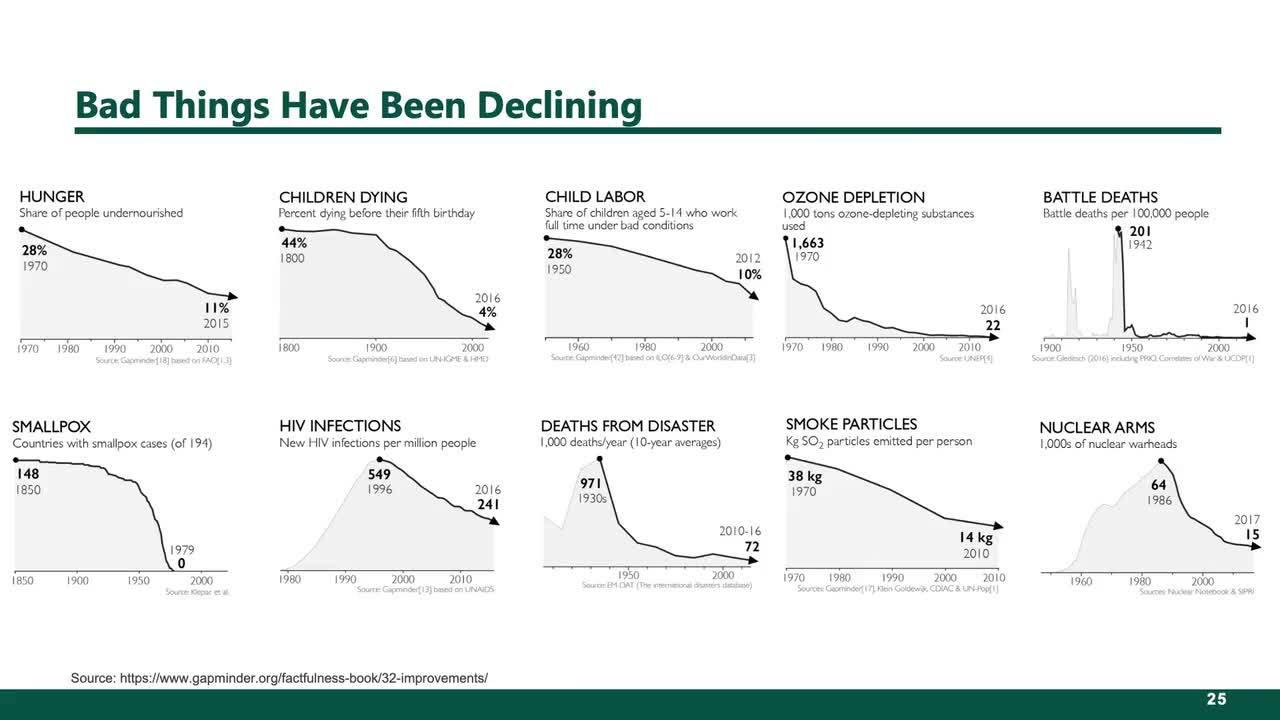 The vast majority of factors across society and around the world have improved massively for decades. Betting against long term progress is a loser's game.
Watch Now