A record number of SP500 stocks are selling for 10X Sales. With that starting valuation, can they ever achieve the leap of earnings and margins required to earn a respectable long-term return?
More Videos
Chris Davis on why investor mindset is so important in environments like today's, why volatility can be an investor's friend, and emerging opportunities for the disciplined investor.
Watch Now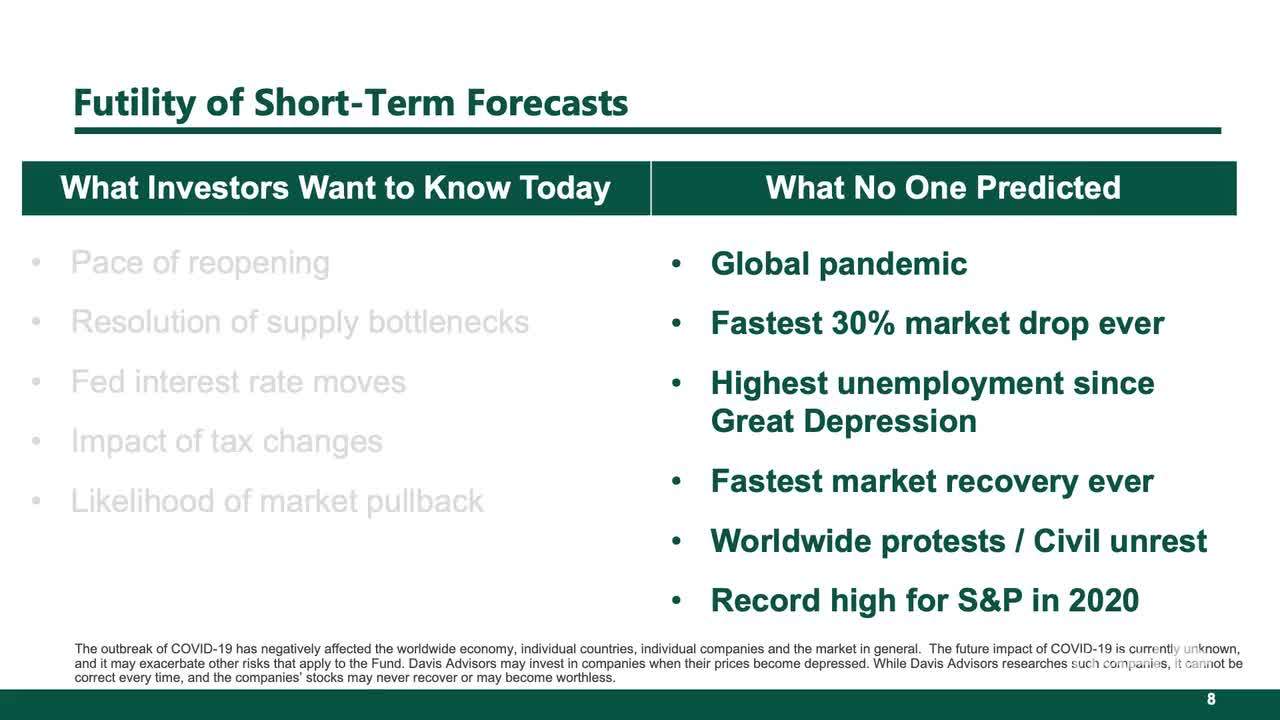 Market forecasters have a terrible record of predicting the future. Investors influenced by them may be sabotaging their returns.
Watch Now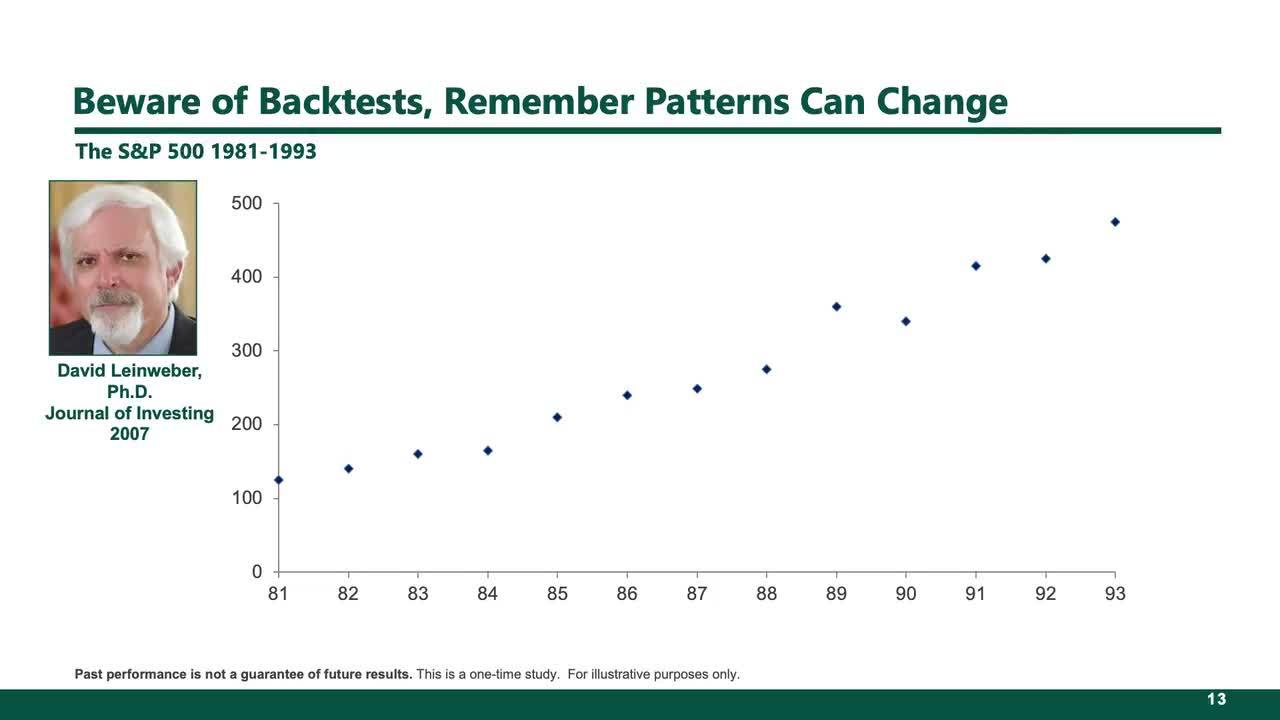 The danger of investment products built on back testing. Markets continuously evolve and factors that seemed to have worked in the past may not work going forward.
Watch Now