Why we took profits on some strong-performing tech names based on relative opportunity and regulatory concerns
More Videos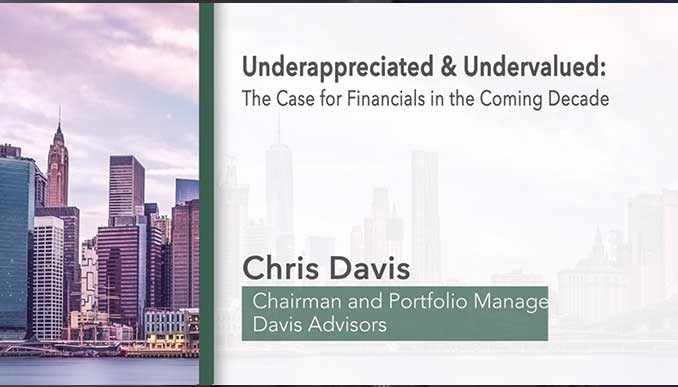 Why are Financials attractive now? Financials are the cheapest sector in the market, yet have the strongest balance sheets in their history, growing market dominance, record net income and an improving regulatory environment.
Watch Now
Chris Davis on why successful wealth-building is heavily determined by investor behavior, building financial literacy among your children, the danger of following market forecasts, areas of interest we are identifying
Watch Now
Our banks have their strongest balance sheets ever, and may benefit from the earnings boost provided by higher interest rates. We anticipate growing multiples as this resilience and earnings power are recognized.
Watch Now